NEW ANEW Youth-Awakening Lipstick SPF 15
Fight the 5 Signs of Lip Again:
Deep Wrinkles, Reduced Definition, Loss of Rosy Tone, Decrease in fullness, Rough Texture.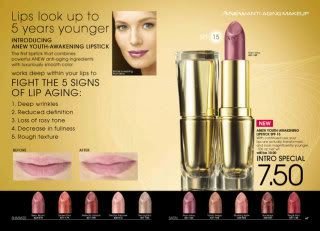 Introducing Clearskin Professional Acne Treatment System that has been clinically proven to be s effective as Proactiv Solution 3-step System. Avon's Clearskin is a powerful 3-step regimen working together to fight all phases of the acne cycle--before, during and after a breakout.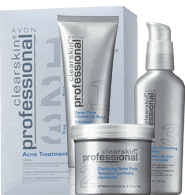 Avon's Bubble Bath is America's #1. What else is there to say?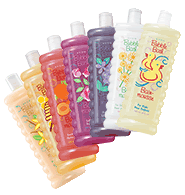 Avon Naturals Bath and Body shower gels, lotions, and Body Sprays